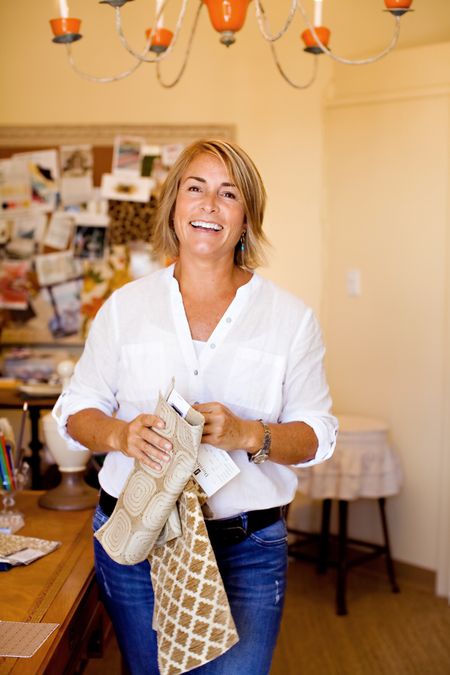 WHAT WE DO
Trellis Interiors is an award-winning residential design firm assisting clients with a wide range of services from a simple makeovers to large-scale remodels. Our scope of services includes project management, selecting architectural details and finishes, collaborating with architects and builders, customizing one-of-a-kind pieces, and designing a functional beautiful space with furniture, fabrics and accessories.
From design showrooms to flea markets, Julie and the crew at Trellis are committed to finding the perfect pieces to finish your space with an eye on elevating your interiors while maintaining and expertly reflecting your personal style. We'll walk you through every step of the design and selection process, resulting in a home that feels cohesive, inviting, and–most importantly–feels like you.
Contact us to request an in-person design consultation or consider our online design option for smaller projects.
WHO WE ARE
Julie holds a Masters in Interior Architecture + Design, is an Allied member of ASID and past president of the SF chapter, and currently sits on the board of the Interior Design Council of California. She has been designing residential and small office interiors for over 15 years.
"My first job out of college at Sotheby's NY gave me an education in scale, proportion and quality. It influenced how I combine textures and patterns and my propensity to mix high and low pieces. It also got me started at a very early age finding deals under rocks! I love sourcing at flea markets and auctions and refurbishing diamonds in the rough."
"I tend to design interiors with an emphasis on comfort, functionality and using collected items sparingly." A 5th-generation Californian, Julie believes spaces should feel light and refreshing. "It's about getting the greatest impact through careful editing and restraint."
Julie prides herself on her ability to listen to a client's needs and in turn create beautiful, livable interiors. "My objective is to help you find your personal style and at the same time use your money wisely. This makes your project cost-effective as well as more productive and enjoyable for you." A mother of three, she's designed everything from dorm rooms to whole houses and federal judge chambers to jewelry stores.